CIRCA'S Custom Bike Design Process
At CIRCA, we work with you personally to develop a custom bike solution that fits perfectly, looks incredible and delivers the performance you need. CIRCA isn't just a bike shop. We're a unique manufacturer with a core centered around our proprietary, hyper-localized frame building system. From saddle to drivetrain, you're in control. During your private design session in our modern studio, we'll fine tune everything about your bike. We can also source a wide range of component options, from the big guys like Shimano and SRAM to the local heroes like Chris King, Paul's and White Industries.
Work With Founder + Designer Rich Fox
During your bike design sessions, you'll work directly with CIRCA Founder + Designer Rich Fox. Rich will guide you through the design process and help you create your dream custom bike. We begin by discussing the basics like riding style, budget and any other priorities you might have. From there, we move into the details of function, fit and aesthetics, including taking detailed measurements to ensure that your final fit is perfect. The most efficient way to do this is in person at our studio in Northwest Portland or with an in-town mobile meeting, but we often work with our clients remotely, via email or video.
Pricing
(updated March 2023)
Frames:
Frames with standard, short reach or long reach geometries and two anodized colors start at $2,300.00 USD.
Additional Frame Colors: $100/color
Laser Graphics: Priced by design. Please inquire for details or visit the Laser Graphics page.
Complete Bikes:
Starting around $3,800. (Please inquire for your package specifics.)
Step 1.

Choose Your Bike Type

The first step is to choose what type of bike you'd like to build, whether it's an adventure-ready all-road, an iconic city build or some other cycling dream you've got in mind.
Step 2.

Standard Fit, Short Reach and Long Reach Geometries.

Proper fit enhances comfort and performance, leading to a superior cycling experience. CIRCA's standard geometry works well for most folks, but we also offer Long-Reach and Short-Reach options as needed. If you need guidance on fit and sizing, we're happy to help.
Standard Fit
For riders who have typical proportions and have no problems fitting stock geometries.
Short Reach
Riders who have long legs compared to their overall height (and a shorter torso) may prefer the fit of our Short Reach geometries. This fit can also suit riders who want a more upright position.
Long Reach
Riders who have short legs but long torsos (sometimes called "long waisted") will benefit from our Long Reach geometries.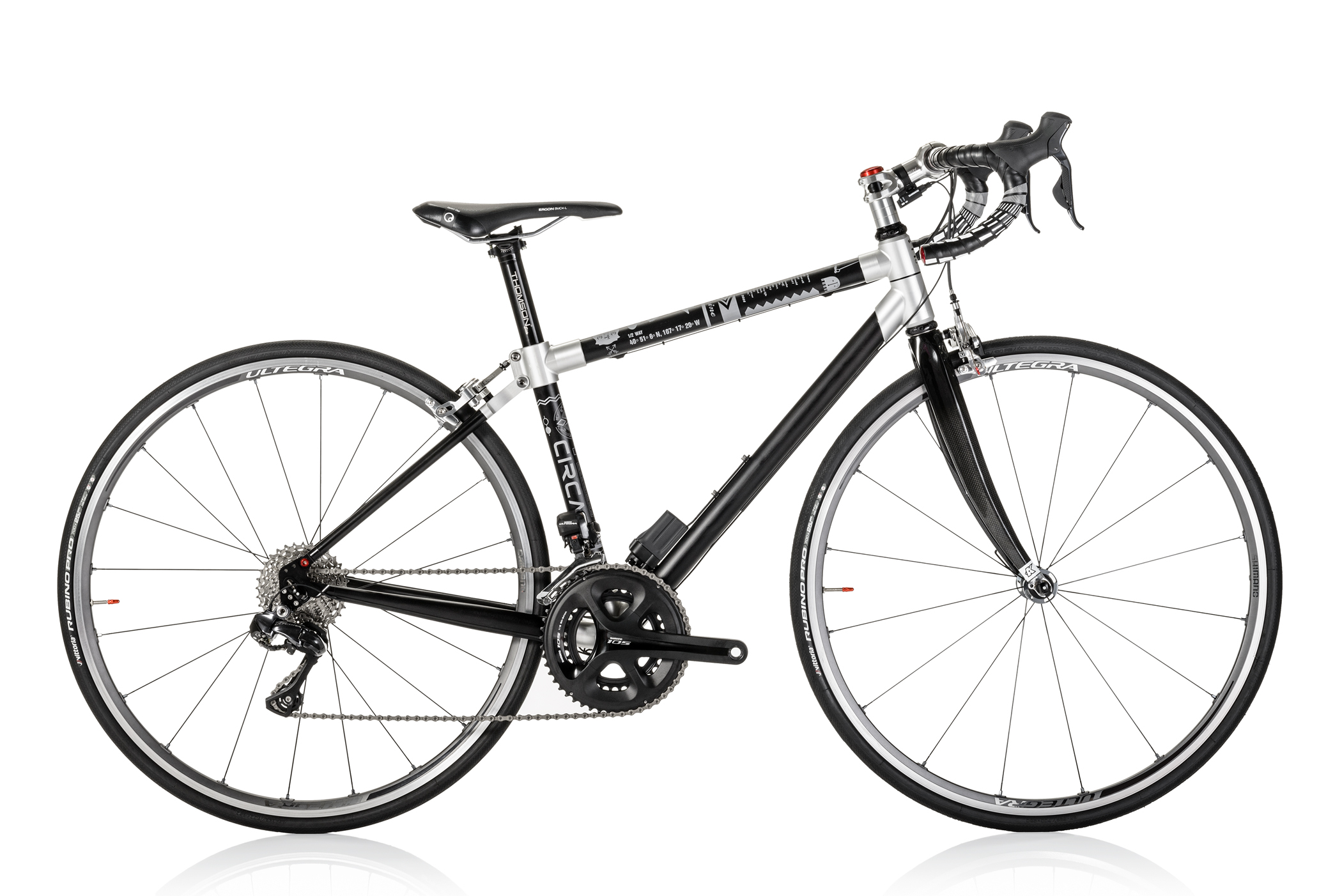 This custom geometry, custom graphics road build was optimized for a petite rider that required an unusually low standover height. We've now added this sizing to our standard line for everyone sized as our XS.
Step 3.

Component Selection

We'll work with you to develop a component package that's matched to your needs, covering everything from overall groups to accessories and frame details. We have access to all of the major component manufacturers, so we should be able to satisfy most requests. From a drivetrain standpoint, we can do anything from electronic-shifting road and gravel systems to Gates Carbon Drive belt-driven internally geared solutions. During this part of the process, we'll also make dropout selections, determine cable routing, place bottle mounts and identify any other needed mount points or frame details.
Step 4.

Choose Frame Element Colors

Our weatherproof, durable anodized finishes and custom laser graphics are a unique facet of the CIRCA aesthetic. We designed a unique build system that allows you to map colors onto the frame however you'd like. Create anything from a stealth monochrome build to a chunky multi-color attention-grabber. Anodized colors from the palette below can be applied to any individual frame element in the illustration except the fork, which will typically be carbon gray.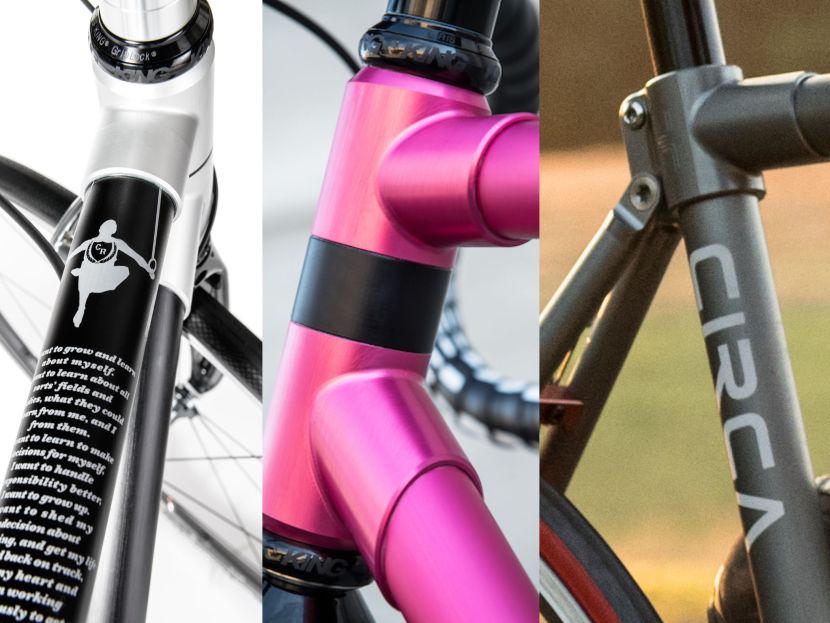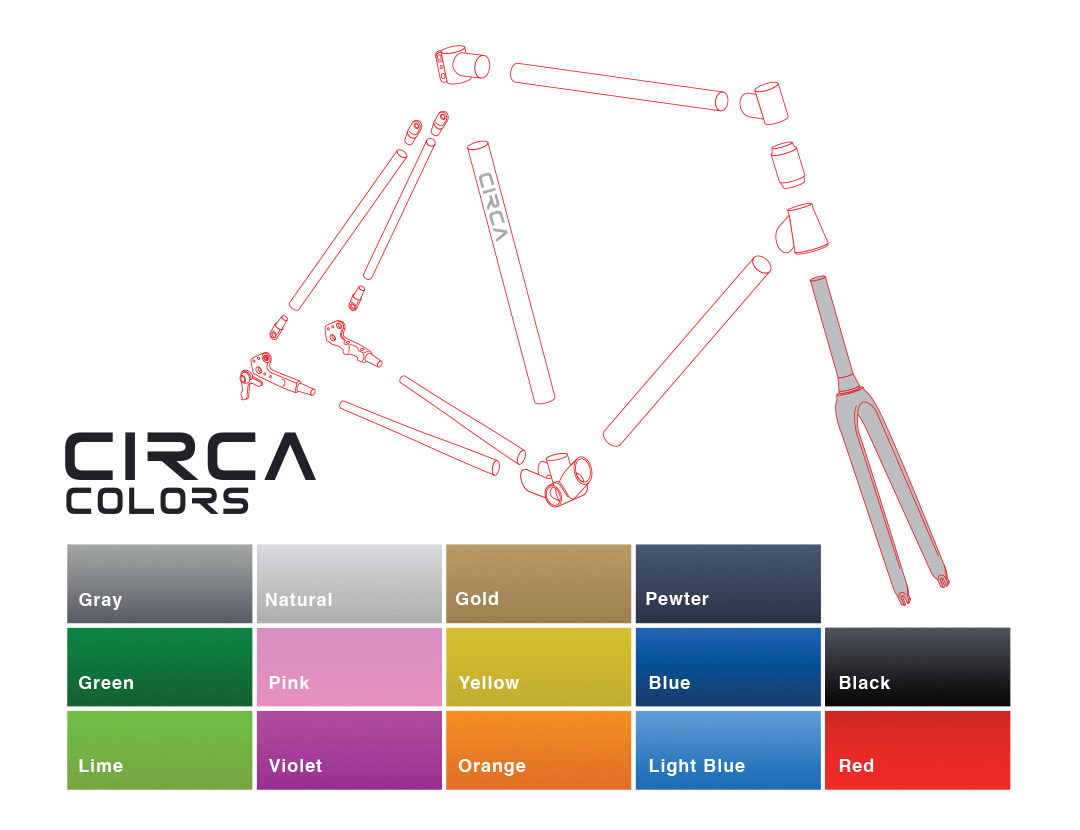 Step 5.

Laser Graphics

Our laser graphics options let you customize your frame to tell your cycling story, leave your mark, provide inspiration or express your company brand.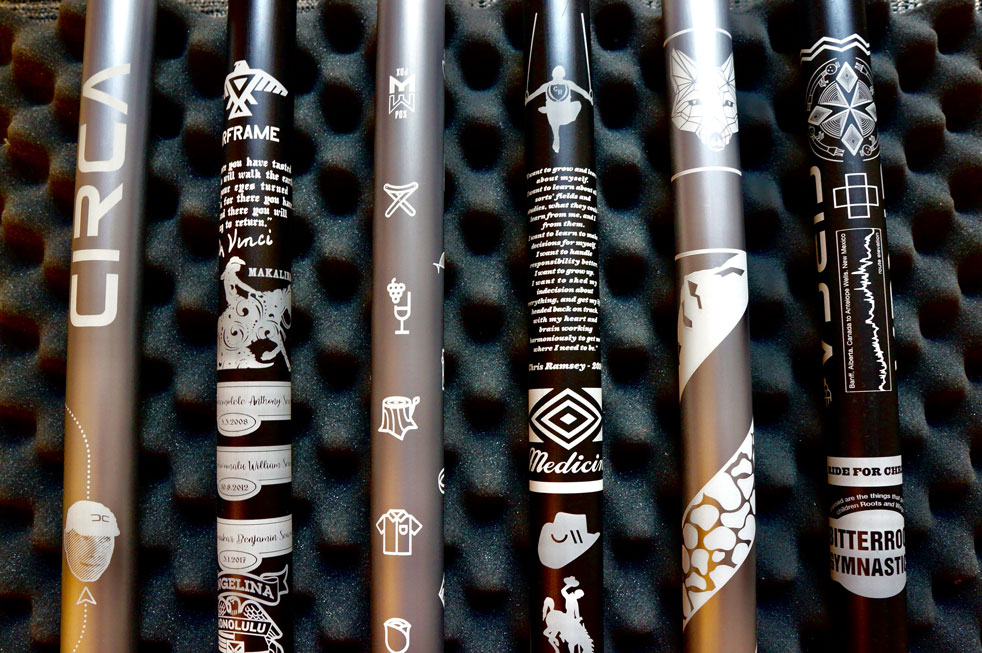 Step 6.

Design Proposal

Once we've locked down the details of your build, we're put together a proposal that outlines pricing and all of the details of your new bike.
Step 7.

Build

Your bike or frame will be built to order in Portland, Oregon and can either be picked up in-person at our Portland, Oregon studio or we'll ship it to you.
CONTACT.
Contact us to discuss your build and fit requirements. If you're in Portland, we can arrange a personal visit to our downtown studio.
CUSTOMIZE.
We'll work together to refine the details of your build, from fit to component selection, colors, finishes and laser etching
BUILD.
Your bike or frame will be built to order in Portland, Oregon and can either be picked up in-person at our Portland, Oregon studio or we'll ship it to you.
We're here to help!
If you have any questions or are ready to get yourself on a CIRCA, please submit a contact form.