Go Anywhere Versatility
The AllRoad has the versatility and utility to handle open roads, twisty climbs, remote stretches of gravel, long miles and even some 'cross. A geometry that's built for long days mated to an efficient platform that puts your power into the pavement makes the AllRoad a reliable companion for a wide range of adventures.
Usage: Solo Ride, Endurance, Mixed Terrain, Cyclocross
Standard Fit, Short Reach, Long Reach and Custom Geometry
Geometry: Standard, Short Reach and Long Reach.
3 Geometry Types
To optimize the fit of your CIRCA, we offer 3 geometry types: Standard, Short Reach (for riders with long legs or just want a shorter cockpit) and Long Reach (for riders with long torsos). Our standard frame sizes fit about 90% of the population, while Short Reach and Long Reach geometries take care of almost everyone else. All of our frames have ride characteristics that blend stability, efficiency and all-day comfort.
Tire Widths.
For those who want to leave the pavement behind, our frames max out at 38c for a 700c wheel and 40c for 650b in the rear triangle. Tires up to 45c can be run on the front if desired.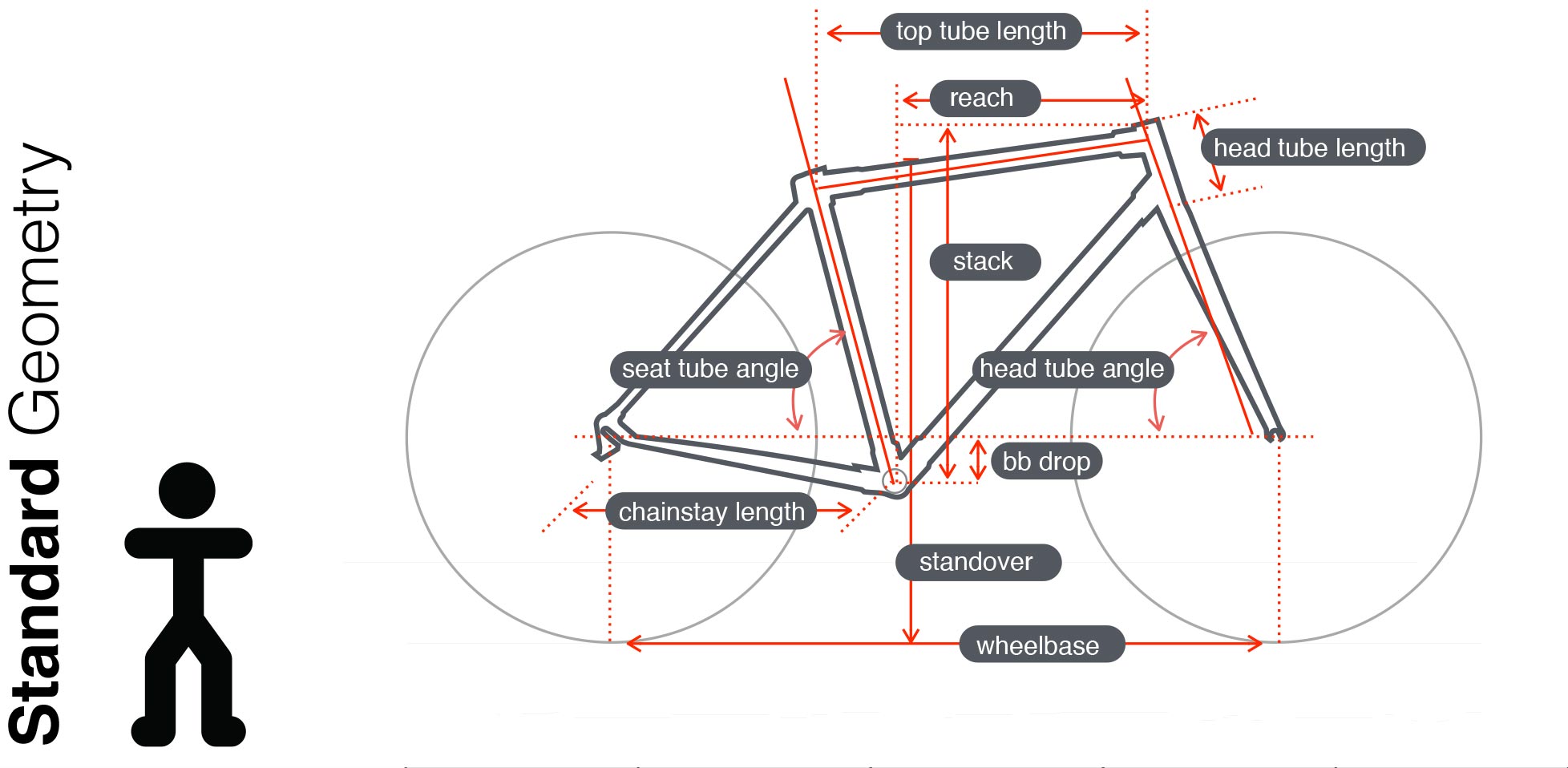 PLEASE INQUIRE FOR DETAILS FOR OUR SHORT REACH AND LONG REACH GEOMETRIES.
Standard Fit
For riders who have typical proportions and have no problems fitting stock geometries.
Short Reach
Riders who have long legs compared to their overall height (and a shorter torso) may prefer the fit of our Short Reach geometries. This fit can also suit riders who want a more upright position.
Long Reach
Riders who have short legs but long torsos (sometimes called "long waisted") will benefit from our Long Reach geometries.
CONTACT.
Contact us to discuss your build and fit requirements. If you're in Portland, we can arrange a personal visit to our downtown studio.
CUSTOMIZE.
We'll work together to refine the details of your build, from fit to component selection, colors, finishes and laser etching
BUILD.
Your bike or frame will be built to order in Portland, Oregon and can either be picked up in-person at our Portland, Oregon studio or we'll ship it to you.
We're here to help!
CIRCA's can be built with your choice of components. For details and price quotes, please contact us.
**Full bike photo may not match build kit. Pricing listed is an estimation of retail price in US dollars. Taxes, shipping and component price changes are not reflected in our advertised price. Please contact CIRCA for final pricing, custom packages or more information.