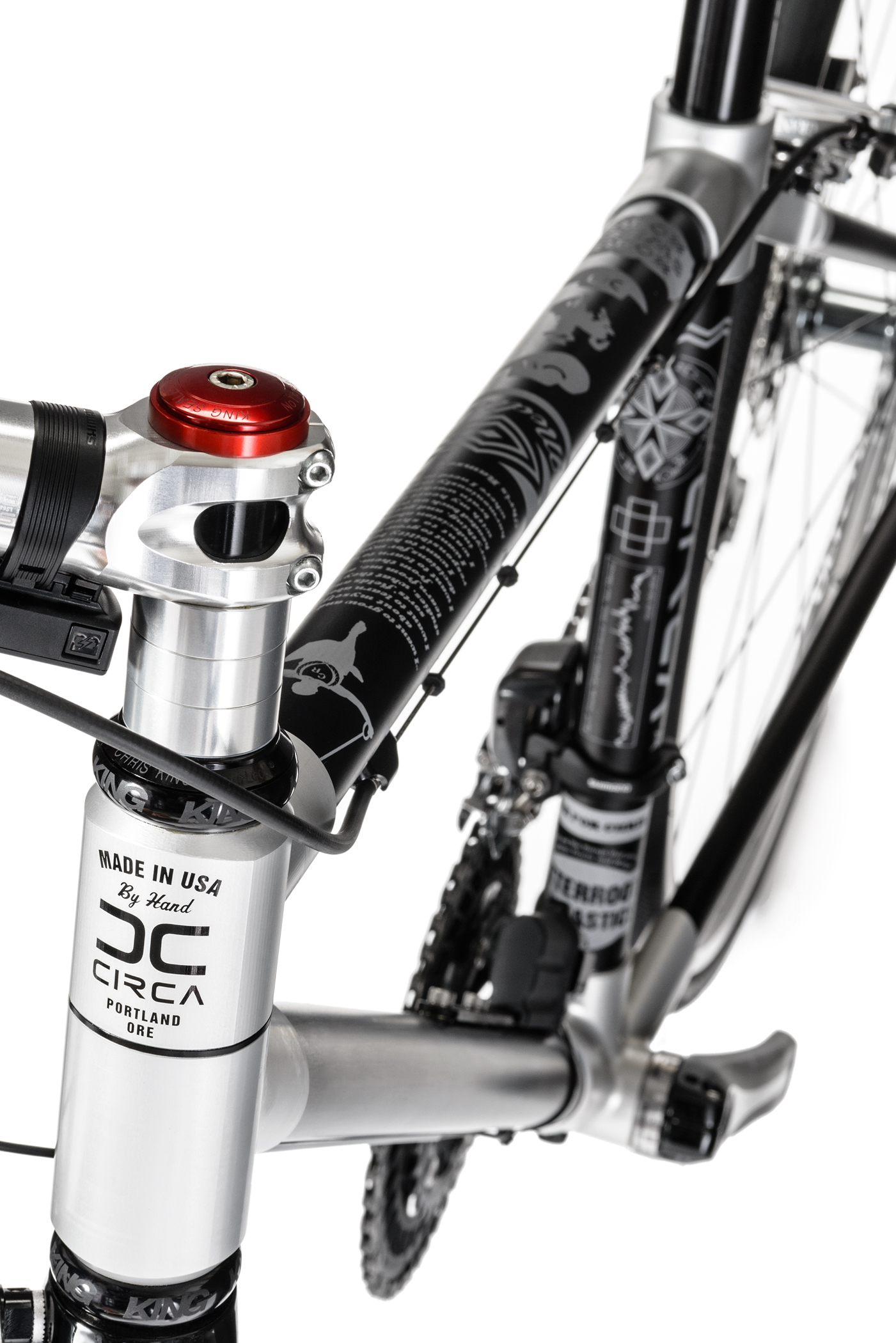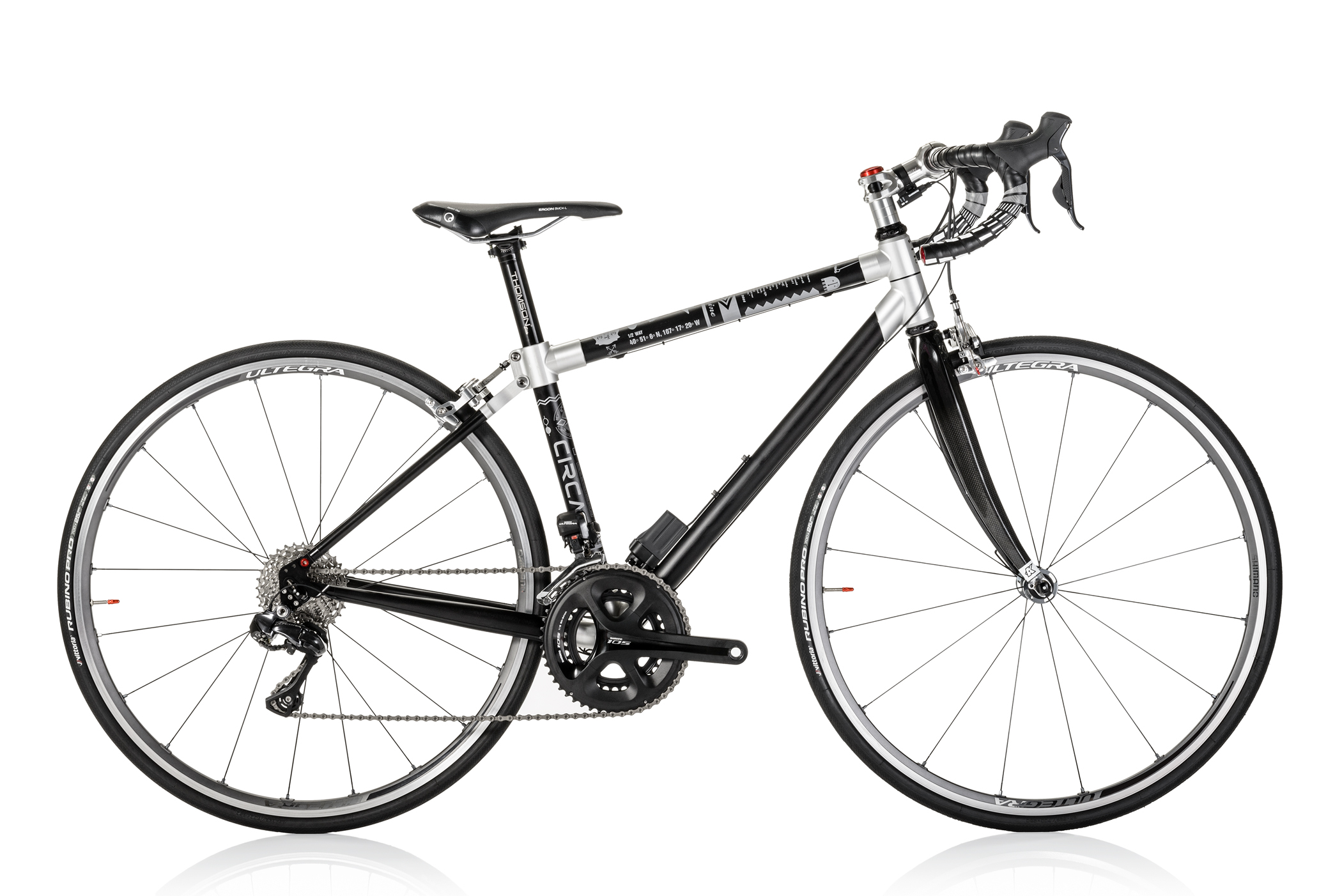 For this incredibly special and emotional project, our design team developed a graphic language that incorporates Navajo symbology to reference a journey, healing and family.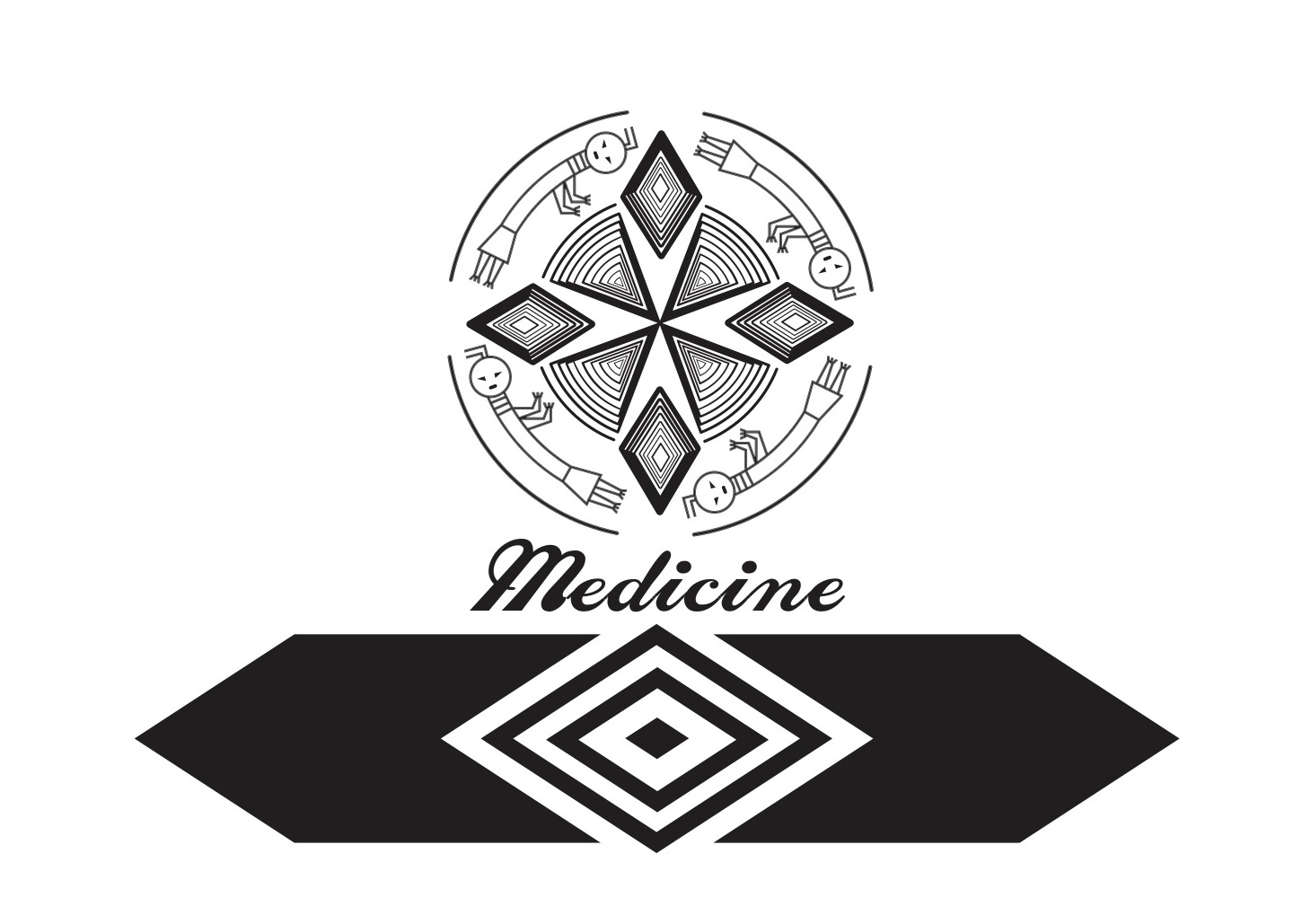 In the fall of 2016, Kathryn Ramsey reached out to CIRCA for a very special custom project. Approximately two years prior, her son Chris was killed in a tragic automobile accident. To help process her grief, Kathryn turned her sights on the immense physical and emotional challenge of riding the Tour Divide, an epic mountain bike race along the continental divide. The riders will depart from Banff, Canada in early June with their sights set on the border of Mexico, 2745 miles away. When Kathryn first approached CIRCA and told her story, my first reaction was, "I'd love to help, but I don't build mountain bikes, so I might not be your guy." Her response was, "Well, you're my guy!". A little puzzled, we regrouped and decided together that CIRCA would build a road bike that would inspire her as she trained for the event. In conjunction with her effort, Kathryn has created a GoFundMe Campaign to support the Bitterroot Gymnastics Center in Montana, where Chris had trained as an elite gymnast and taught many young athletes. If you can, please take a moment to learn more about the RideForChris Campaign and consider being a supporter.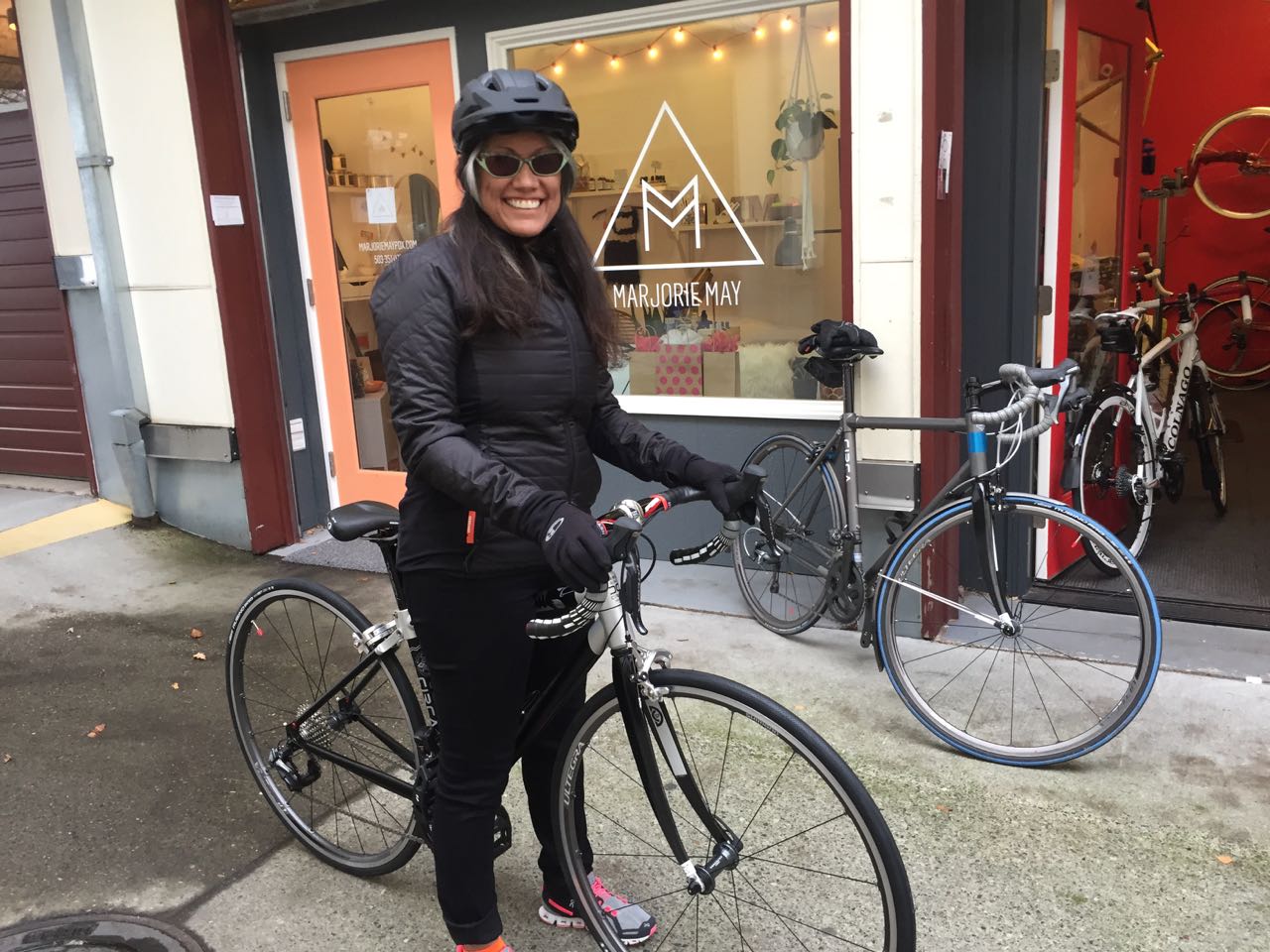 Happy Kathryn on delivery day!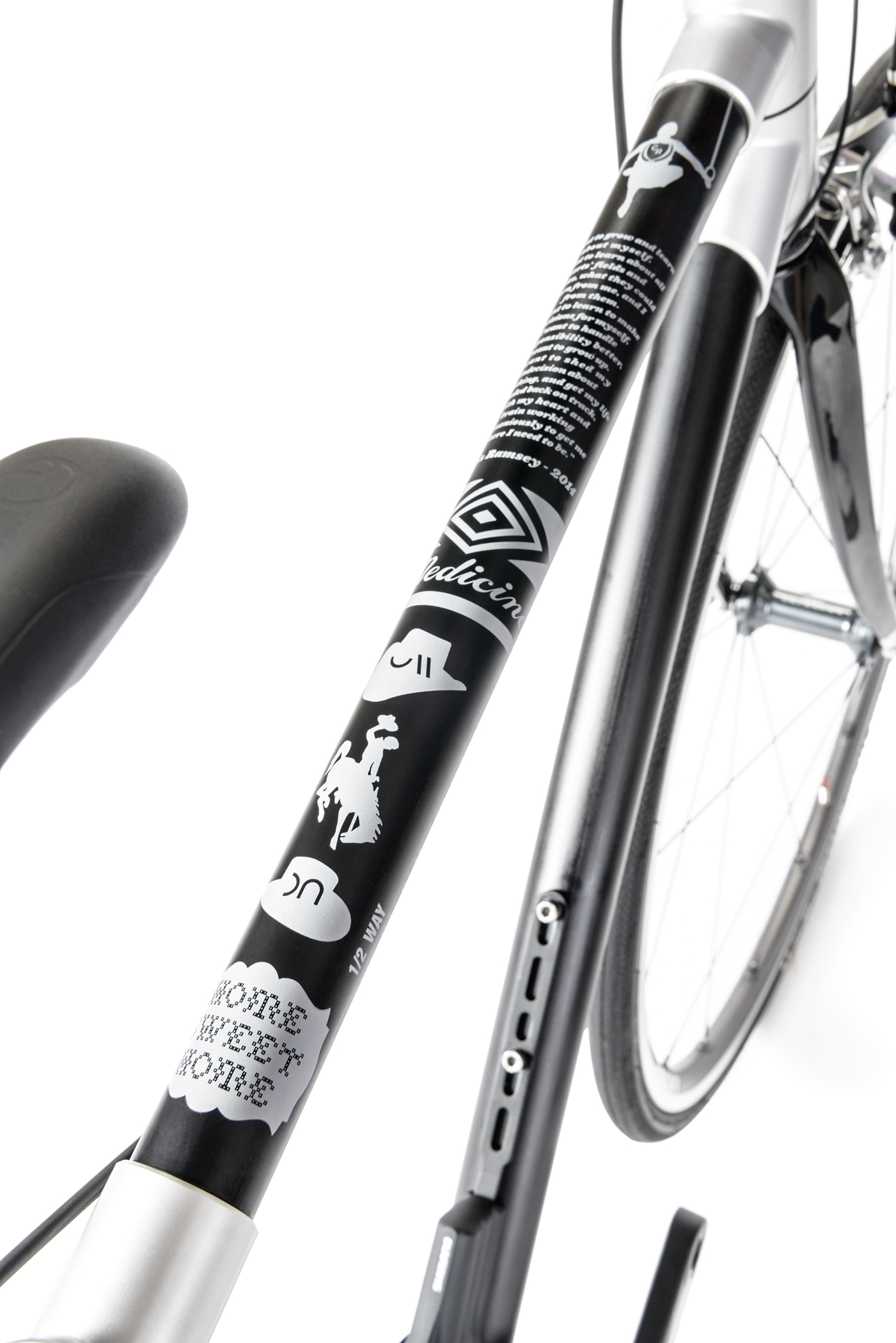 Detail of the Medicine Bike custom laser art.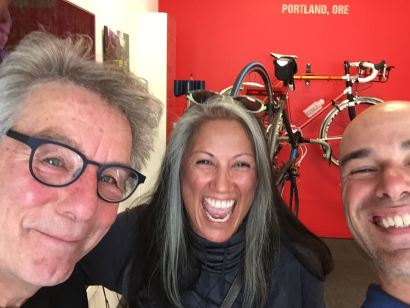 Master bike fitter Demetri, client Kathryn and Rich Fox.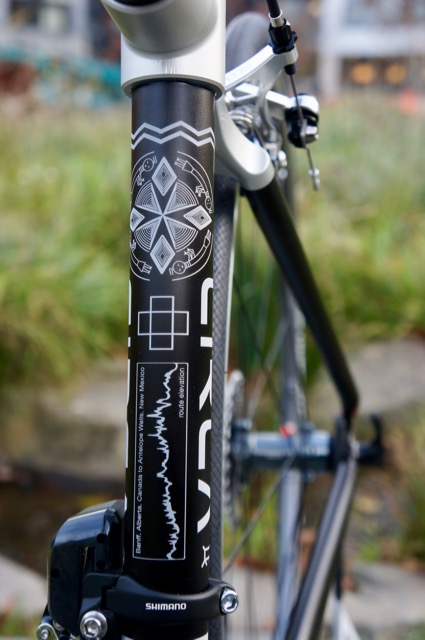 Custom art featuring a Navajo Medicine Wheel and the elevation profile for the Tour Divide.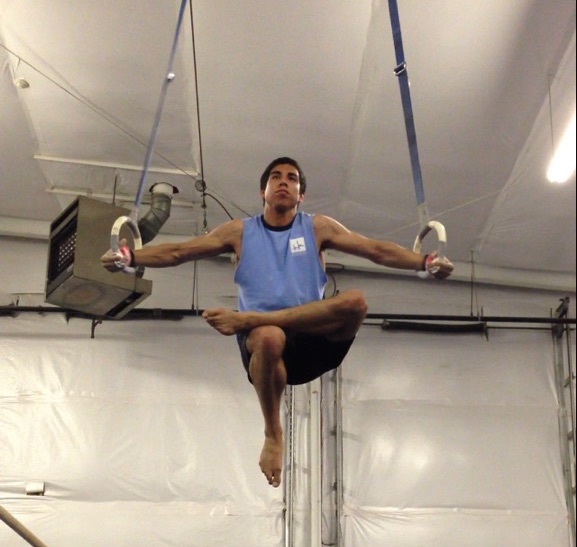 The Graphics: A Story of Family and Culture. Over the last year, we've been developing a versatile and durable graphics option using lasers to permanently etch images into the anodized finish of our frames. Kathryn had seen some of the custom artwork we'd done for previous clients, asked if we could do something special to honor her story. Over several weeks (and honestly lots of boxes of tissues), CIRCA's design team learned about Kathryn's Navajo culture, her son Chris and her other two Wyoming cowboy sons. Kathryn supplied the team with a variety of napkin sketches, photos and clarifications that allowed us to create a graphic language that would ultimately define the aesthetic of the bike the we named "Medicine", after the Medicine Wheel, which can be thought of as a spiritual map of Navajo philosophy.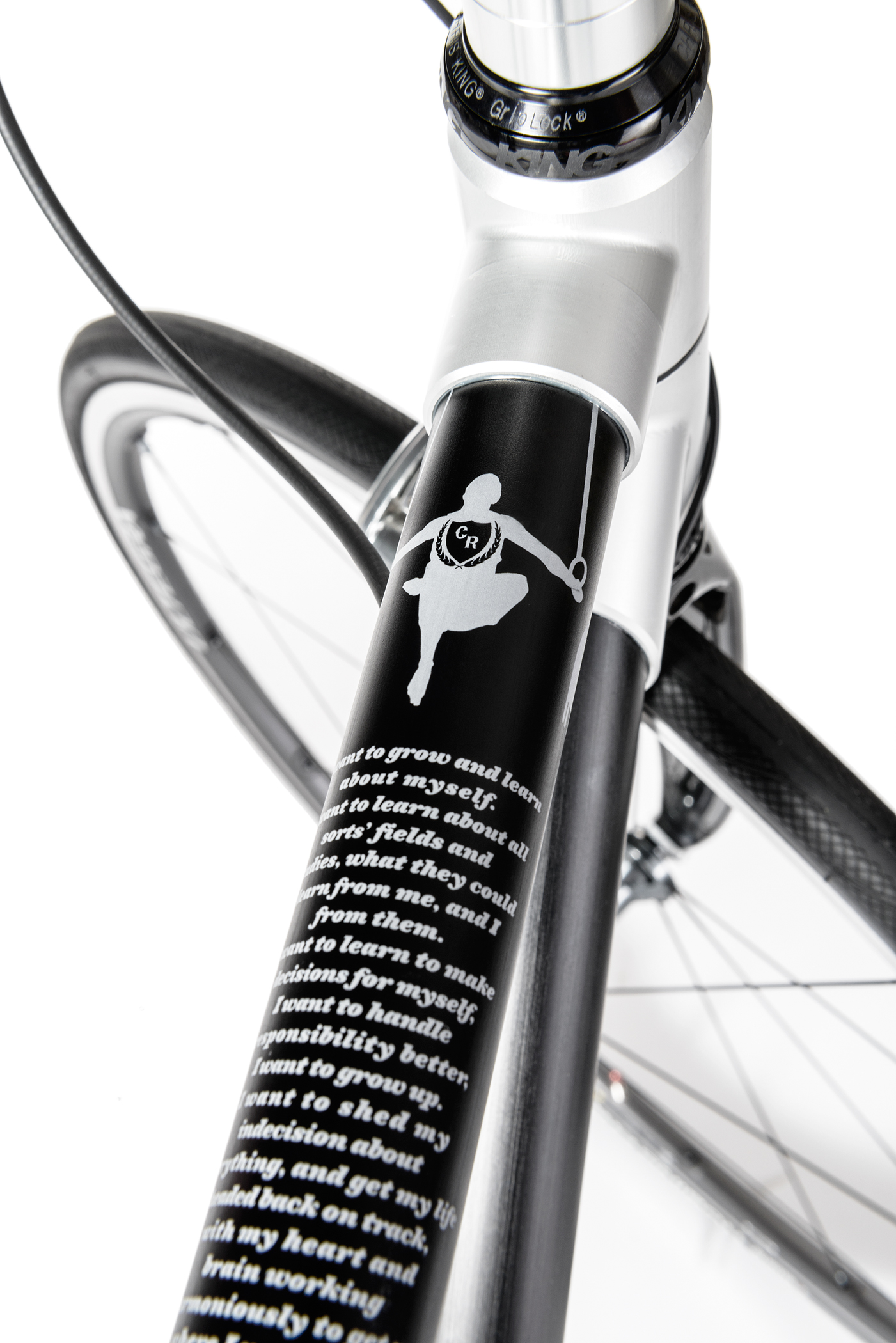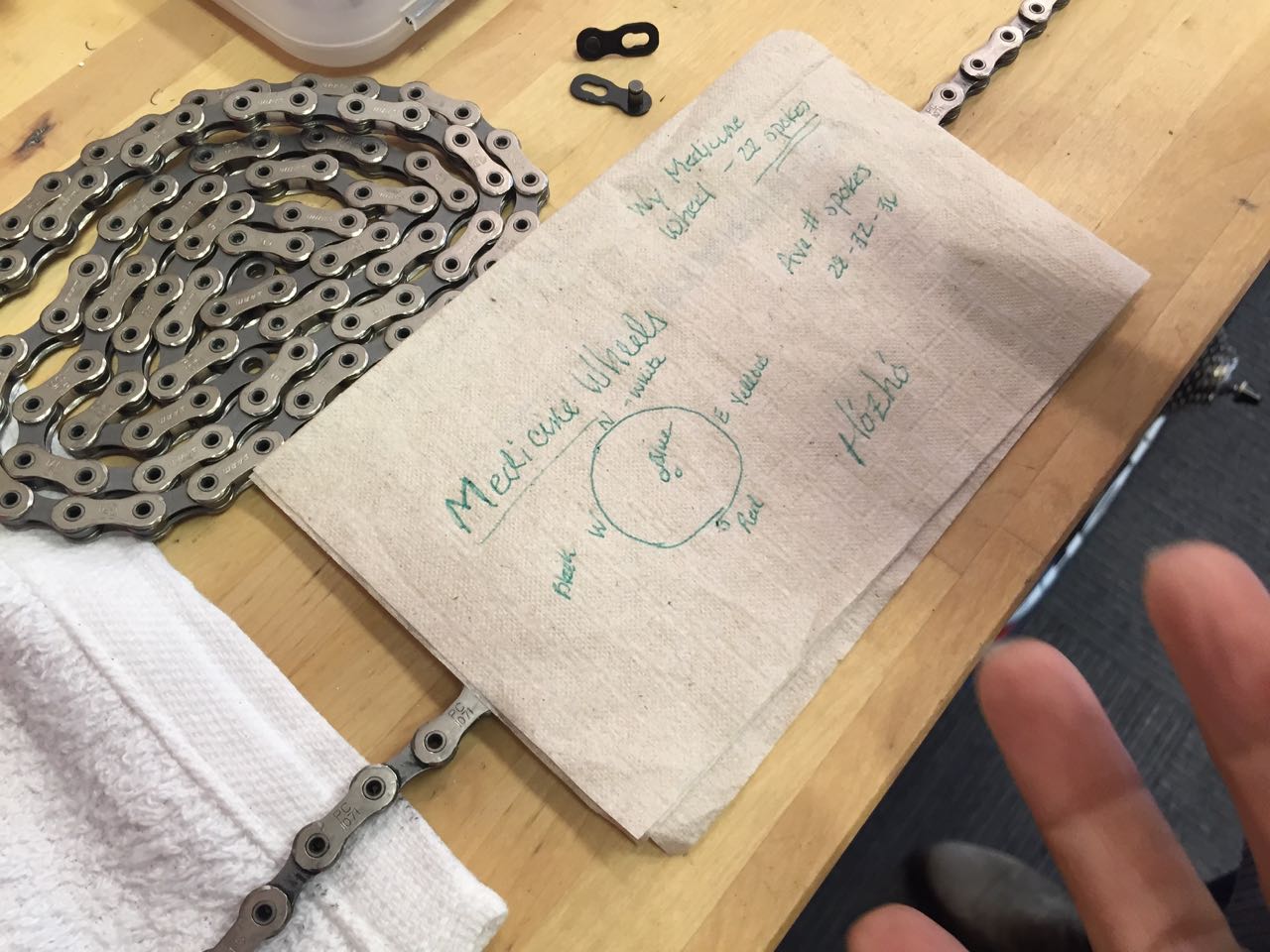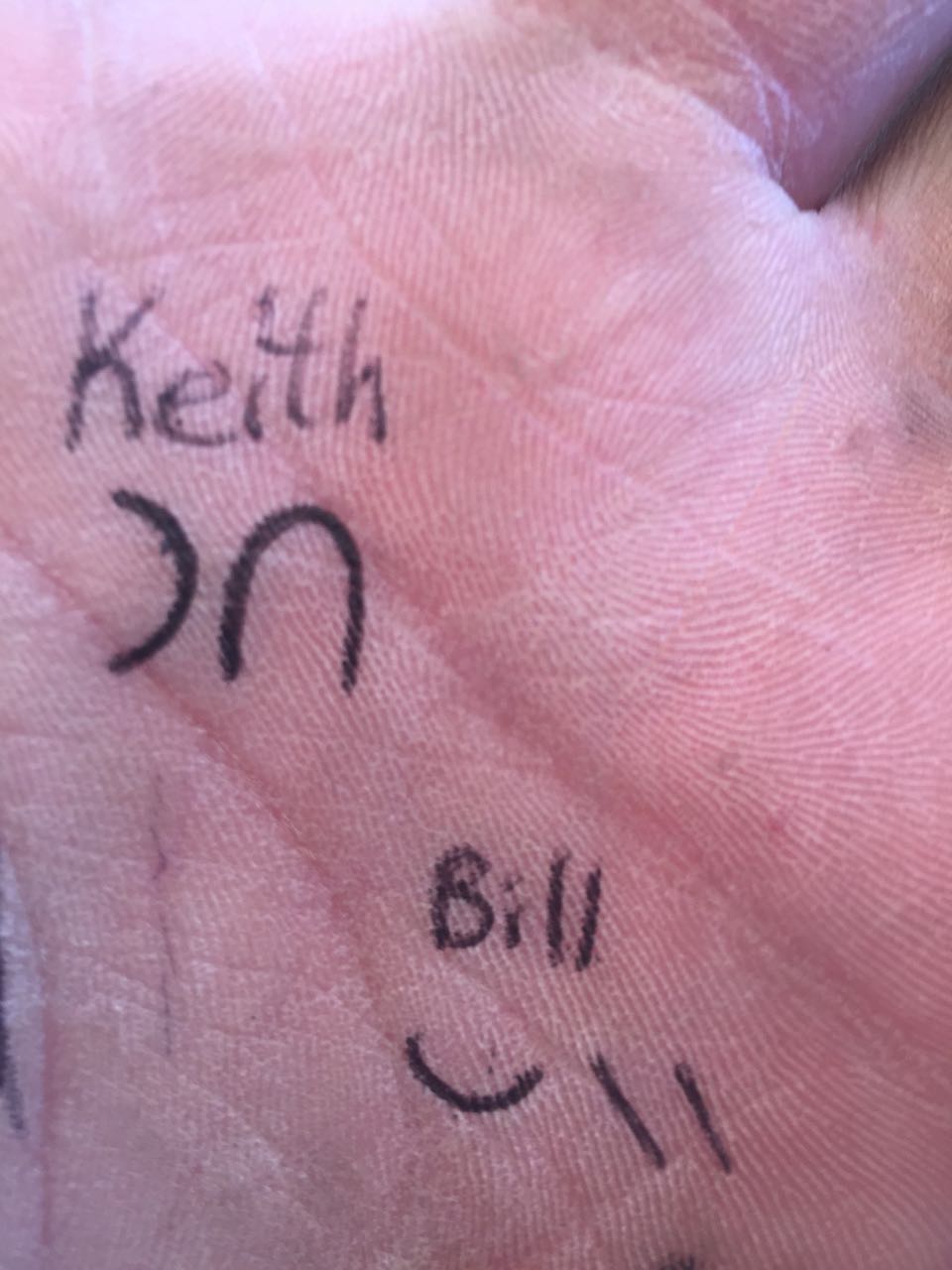 The brands (and cowboy hats) for Kathryn's sons Bill and Keith were also incorporated into design.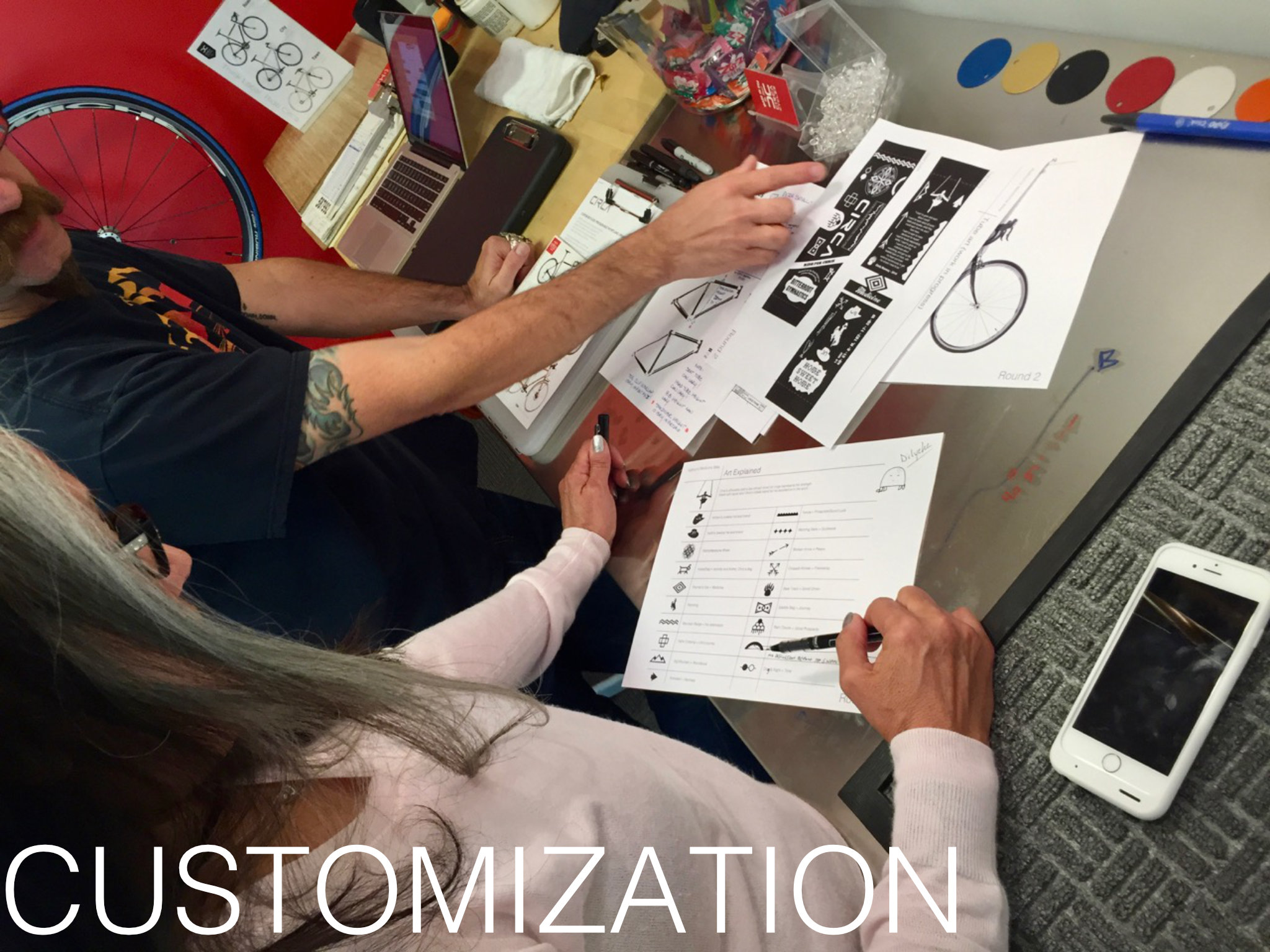 Team art review and refinement session.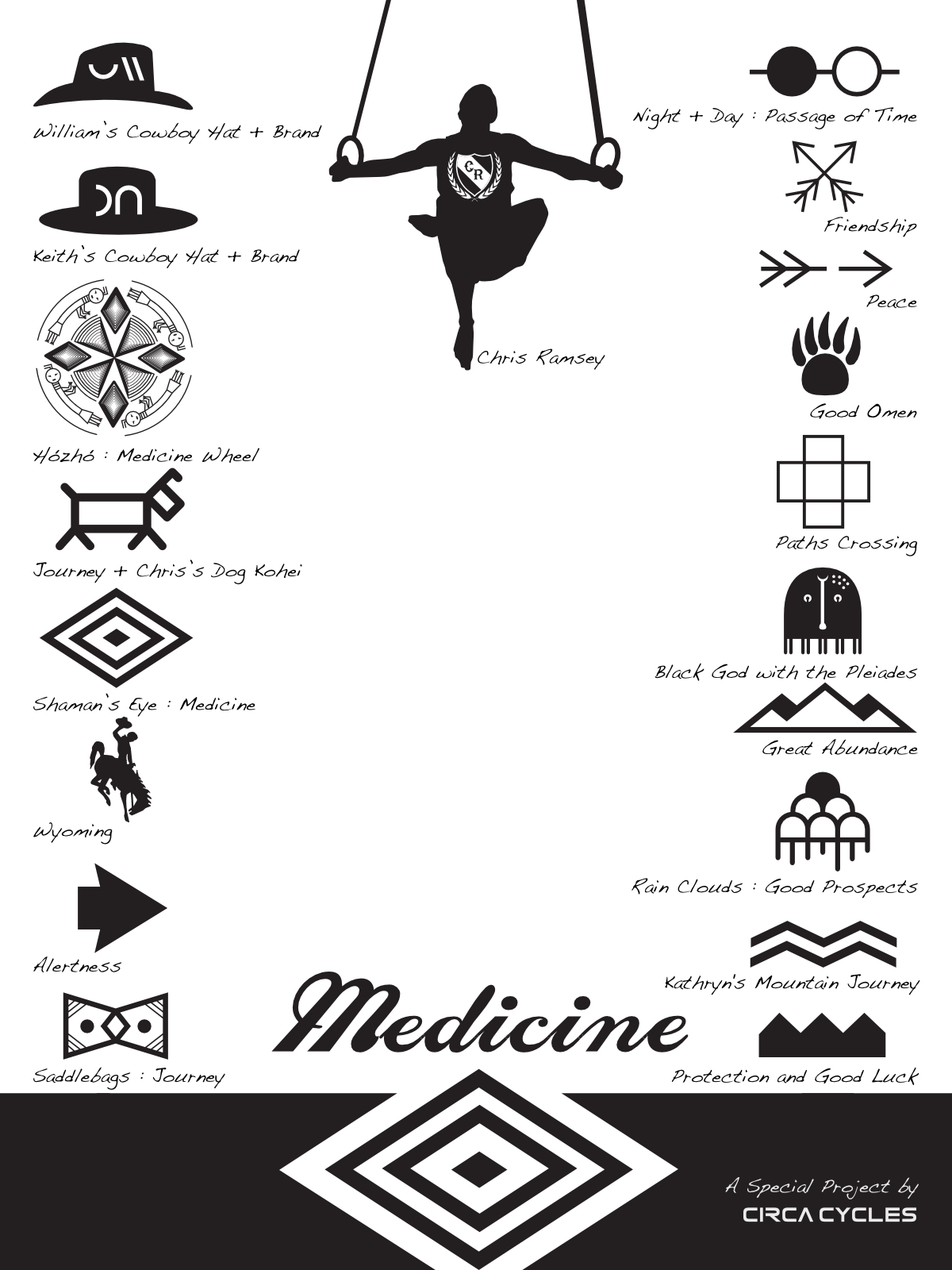 We developed a graphic language for the bike that incorporates Navajo symbology to reference a journey, healing and family.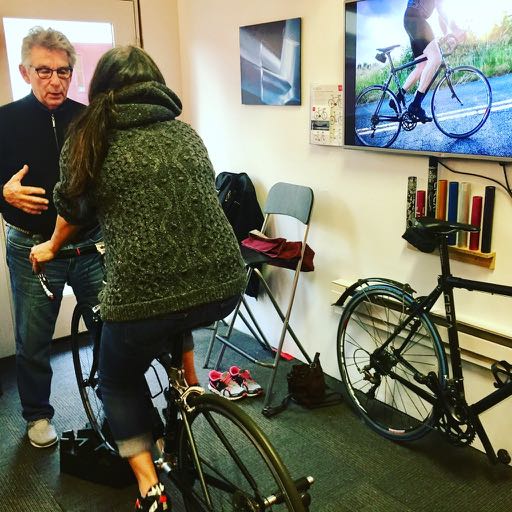 Final fit session with Master Fitter Demitri Macrigeanis.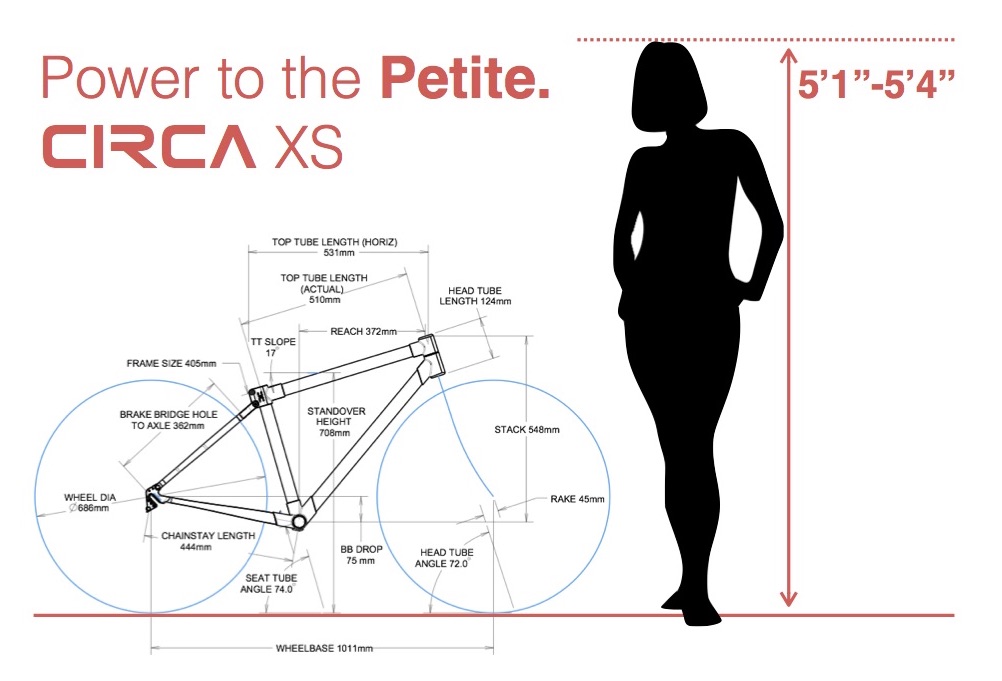 One challenge that we ran into from the outset was Kathryn's powerhouse petite-ness. Standing about 5'1″, she's a tough fit for a road bike. Working with our master fitter Demetri, we created a completely new frame geometry for her that allowed a 708mm standover height.We also wanted to keep the convenience and versatility of 700c wheels that would allow more choices and easier sourcing for tires and tubes. A Shimano Dura-Ace Di-2 electronic drivetrain was chosen to accommodate her small hand size and make shifting easier.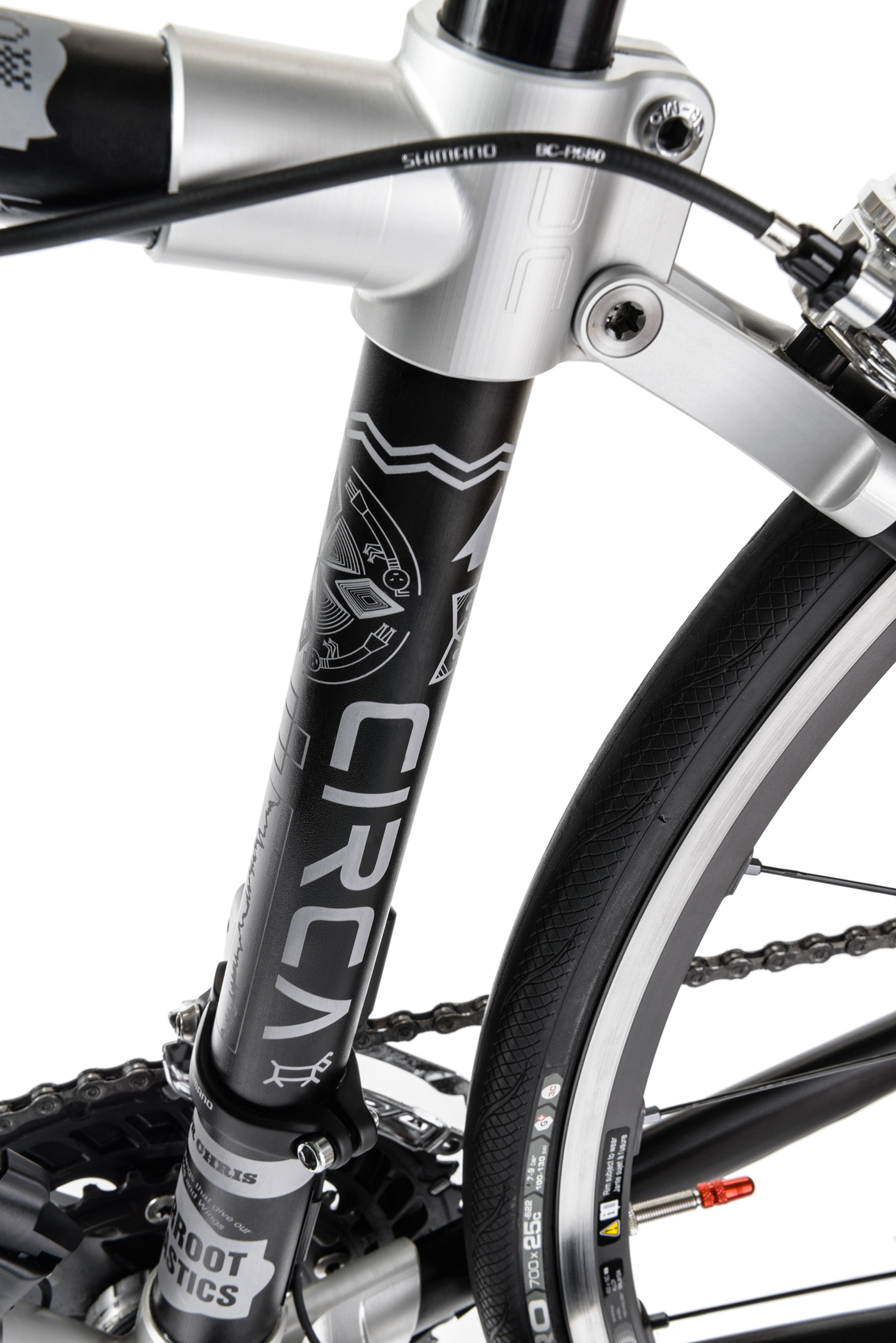 To accommodate the short seat tube, we created a new brake bridge design that combined multiple elements from our larger assemblies into a single unit.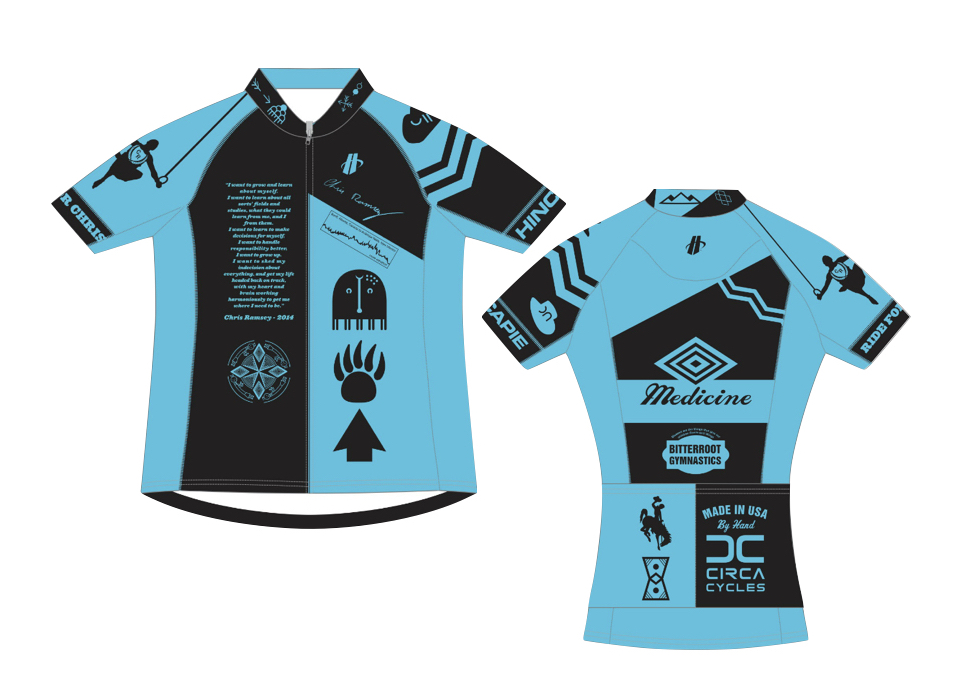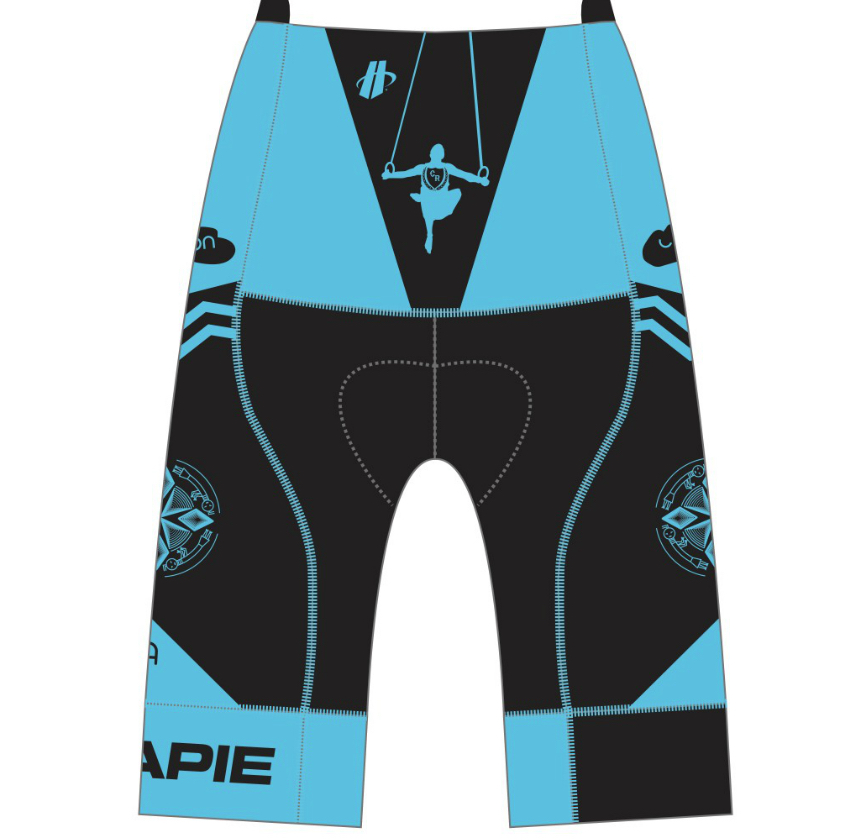 Team Medicine Kit We leveraged the graphic language to develop a full cycling kit for Kathryn, friends, family and supporters. A big thanks to the fine folks at Hincapie Sportswear for working with us on quantities and expedited delivery!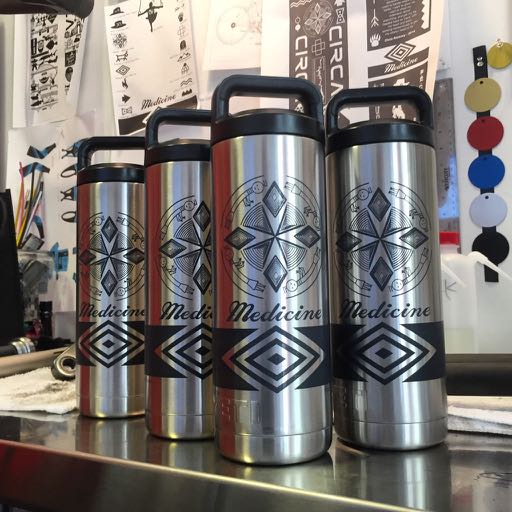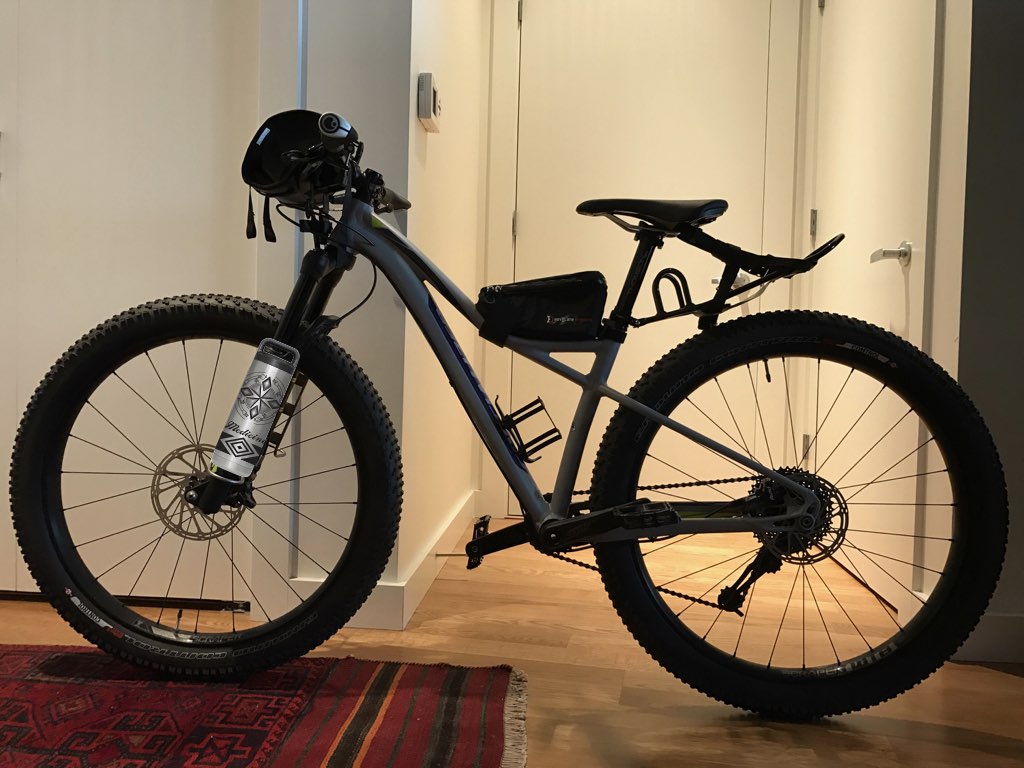 Dirty Medicine: Customizing the Event Bike. Ultimately, Kathryn would be riding a mountain bike for the Tour Divide. Since that's outside of CIRCA's wheelhouse, we assisted her with sourcing and fitting a bike appropriate for the challenge. We nicknamed the event bike "Dirty Medicine" and looked for ways to incorporate some of the design work we'd done into the new machine that would be covered in camping gear. The stainless fork-bottles stood out as a blank canvas with lots of exposure, so CIRCA laser-etched them with the signature medicine graphics.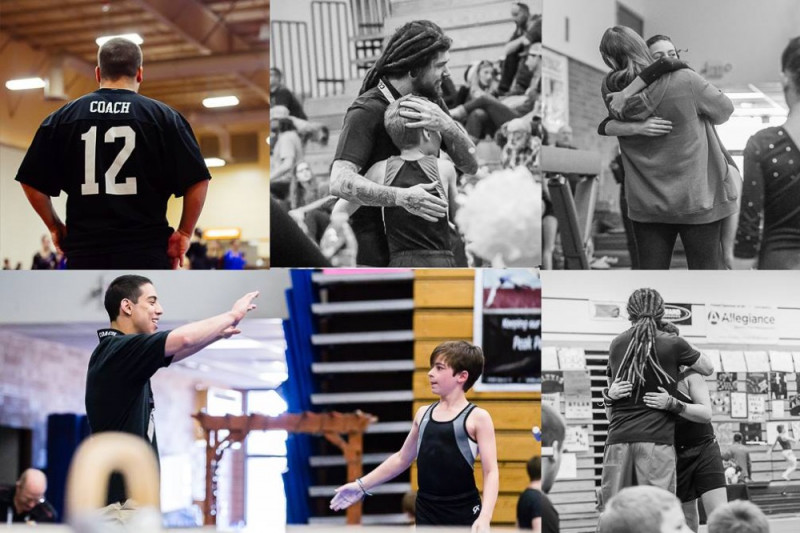 PROJECT MEDICINE: HEALING WHEELS FOR A PETITE POWERHOUSE.